Name: Companion Blessed
Age:
SL
Resident since 9/17/2007
How I spend my SecondLife (SL) time: I try and partake in a little of everything and there is not much I will shy away from. Life, even our SL Life is a learning process of events. I am starting my own business and if you continue to watch my adventures you may see my business plans come to life.
What I look like: The image you see to the left of this blog is me. I am of average height compared to all the other avatars in SL, though they tend to usually be taller. I have blond short hair and green eyes and one tattoo on my right shoulder blade of a flower. Though this will change over time as I am sure with everyone else playing.
What I hope to do: Visit great places, do fun things, learn some new tips and tricks, have some good times and also to have a place to jot down my experiences so I can take a look back later. Like most people I enjoy shopping and finding new goodies . I also enjoy the random exploring and meeting new people.
Additional Information: Other then the side project I mentioned previously I am trying to increase my image manipulation skills. I will be posting pictures every now and again of my works in progress. I created my new profile pic and have already uploaded it.
Todays Visits:
The Best of SL Boulevard
- tons of great clothing shops. If I had a million L or at least a sugar daddy this is the place I would live! There are so many stores all featuring excellent fascinating collections of goodies! They also have an Easter Egg Hunt going on with tons of unique freebies. I still need to explore the bounty I stumbled across while taking pics. If you follow fashion at all then you are aware that The Best of SL Boulevard is a great fashion warehouse of new styles and a wide range of styles and ideas all in one location. If you did not already know that, well know you do! Make sure to visit if you have not.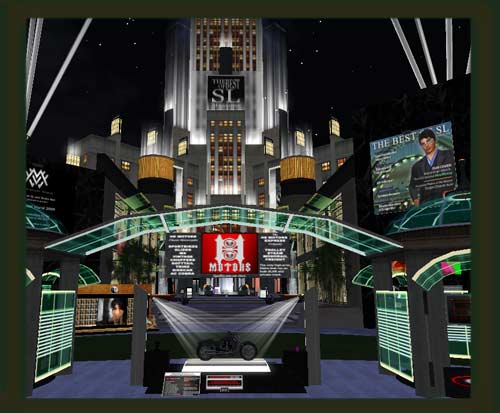 Everything is very impressive and all vendors are exquisite.
One of the many statues around the sim.